5TosNuTtoBc8WNZKE7XLyqzQrTeuD7VSLcnYYRekwRYcMN5i
Staking within the ChainX network can bring you regular income on your coin holdings. PCX holders can choose a validator/candidate that secures the network and produces new blocks. In return, the staker receive a bonus of the block income. It's a absolutely secure process, as the coins do not leave anyone's wallet.
For the staking period, your coins are "frozen" in your account. Nevertheless, you retain full control over your balance at all times.
ChainX is a cross-blockchain asset gateway and is dedicated to exploring Bitcoin-Layer-2 applications. One of ChainX's main missions is to integrate BTC into the Polkadot ecosystem and become the largest BTC-Layer-2 financial platform, driving and simplifying the value flow and usability of Bitcoin.
PCX can be bought on the following exchanges:
Go to https://dapps.chainx.org
If you don't have an account yet, create one under Add Account.
If you already have an account you can simply import it under Restore JSON.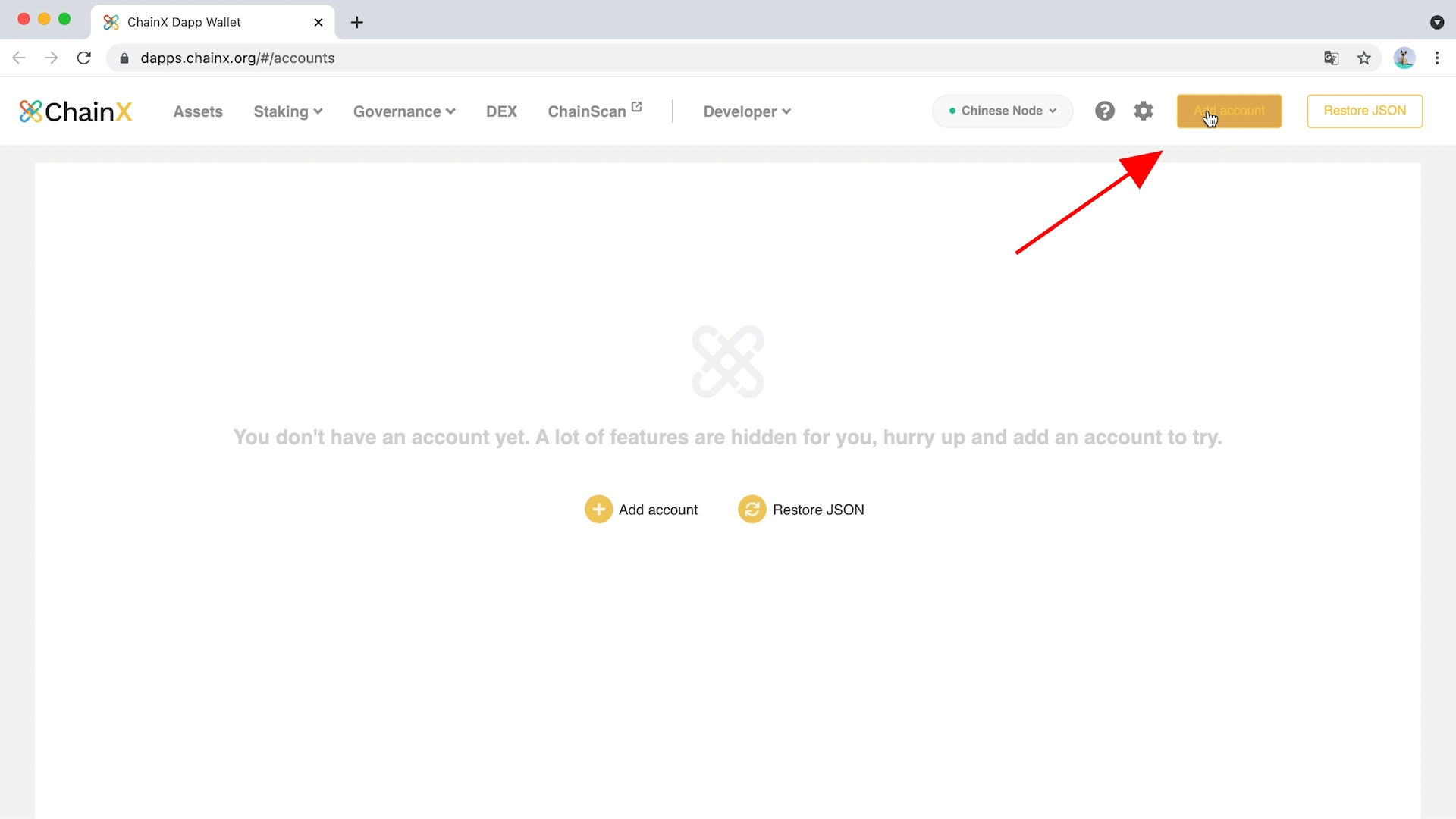 In the next window your personal address will be generated automatically.
Now you need to enter a username (1),
select a secure password (2)
and confirm it (3).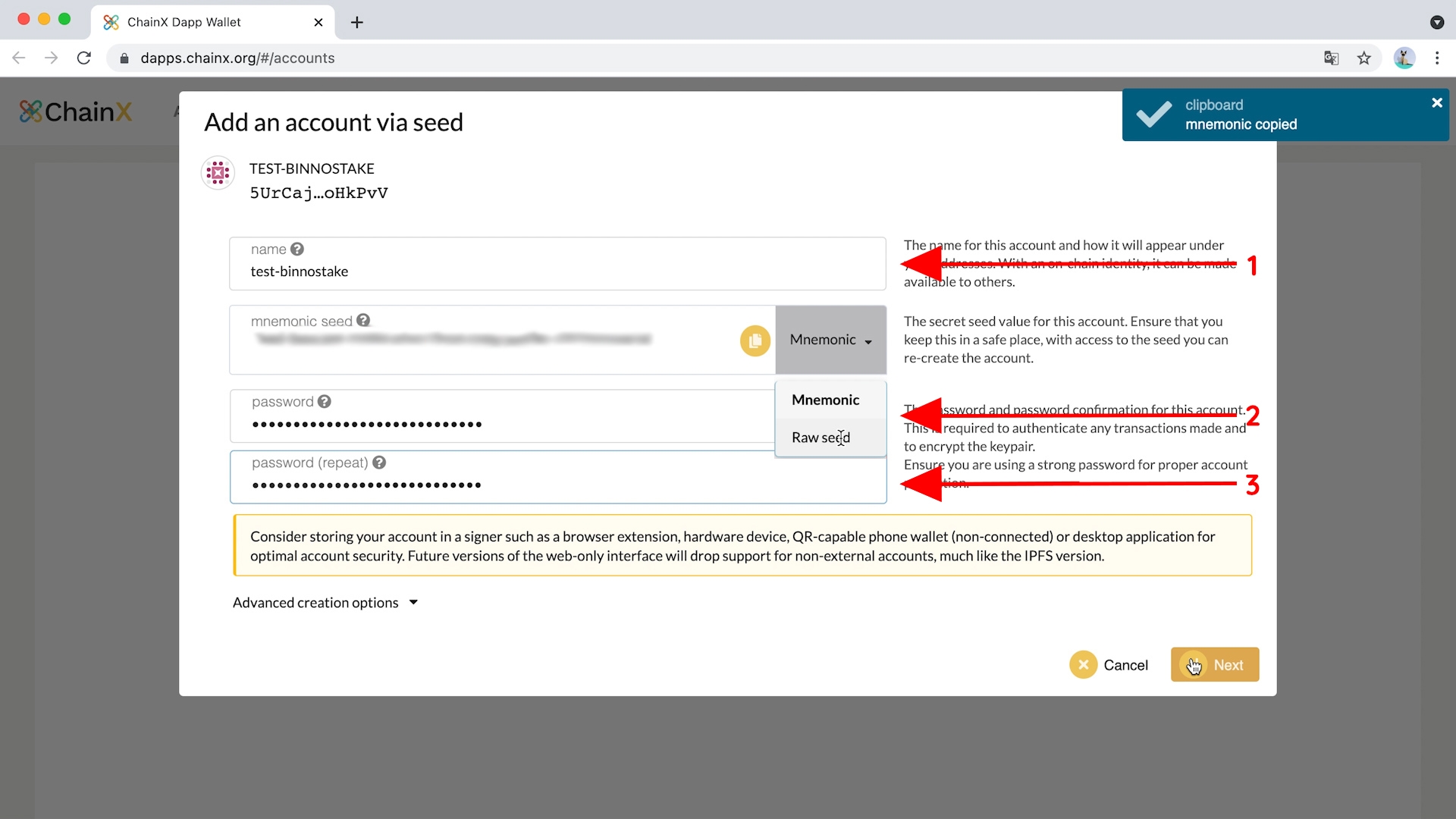 IMPORTANT! Here you will also find your mnemonic and raw seed.
Select a seed from the drop-down menu, copy them and store them in a safe place.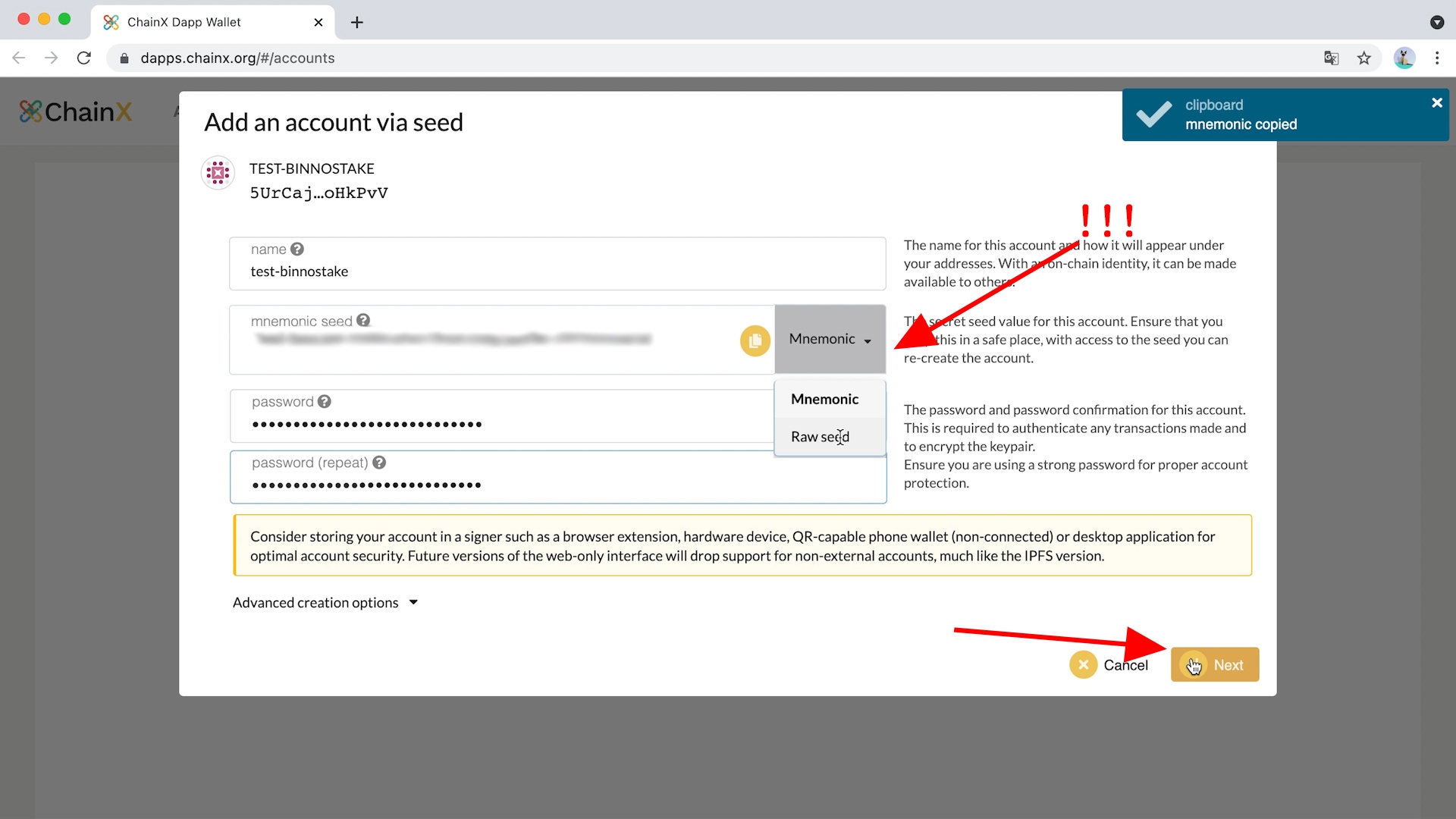 Now you have to save your JSON file with the Save button.
After that you have successfully created an account.
IMPORTANT! Keep your JSON file also in a safe place.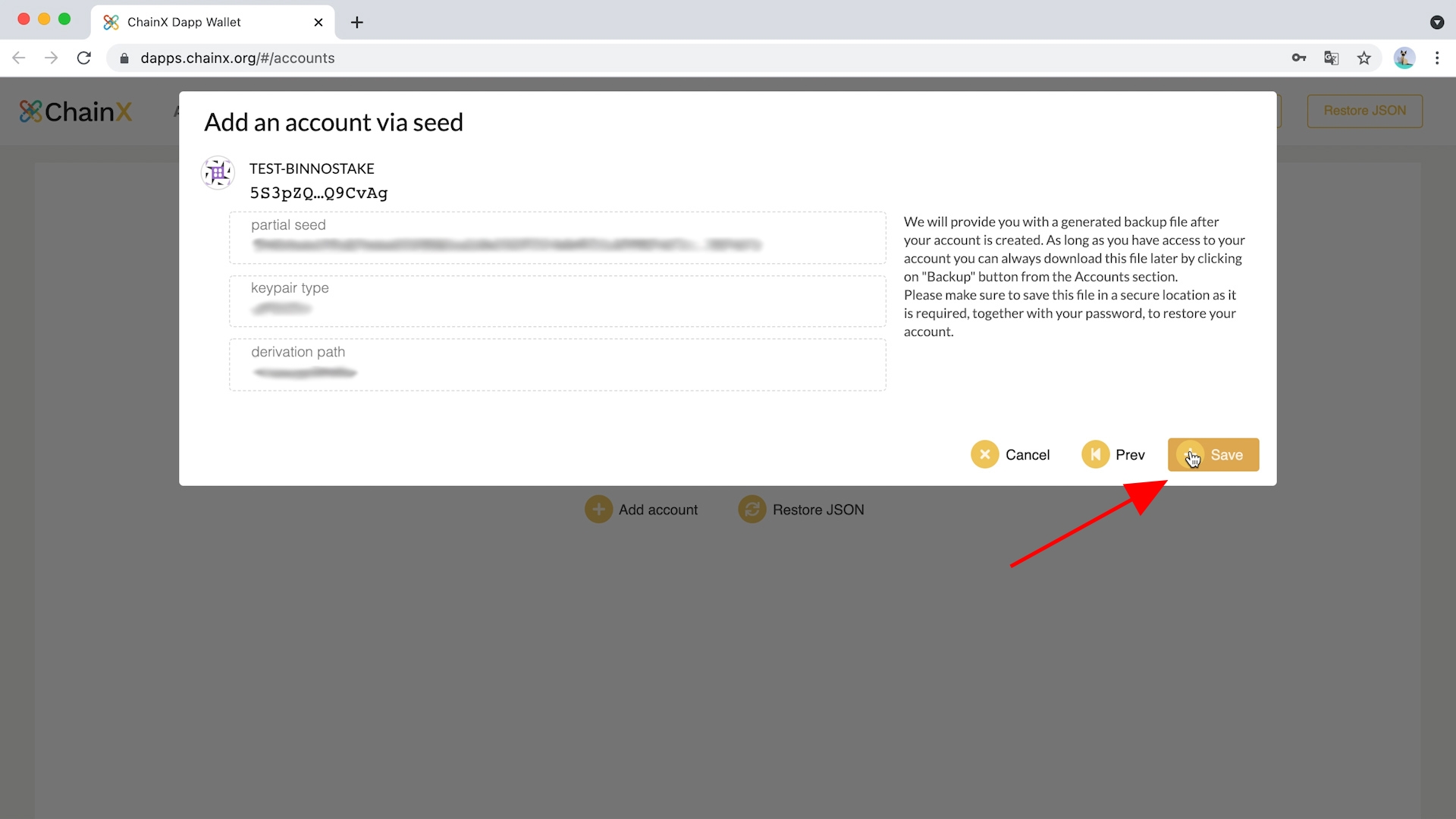 You have successfully created an account.
II. DELEGATE

FOR BINNOSTAKE
After you have sent to your wallet PCX
click Staking in the drop-down menu.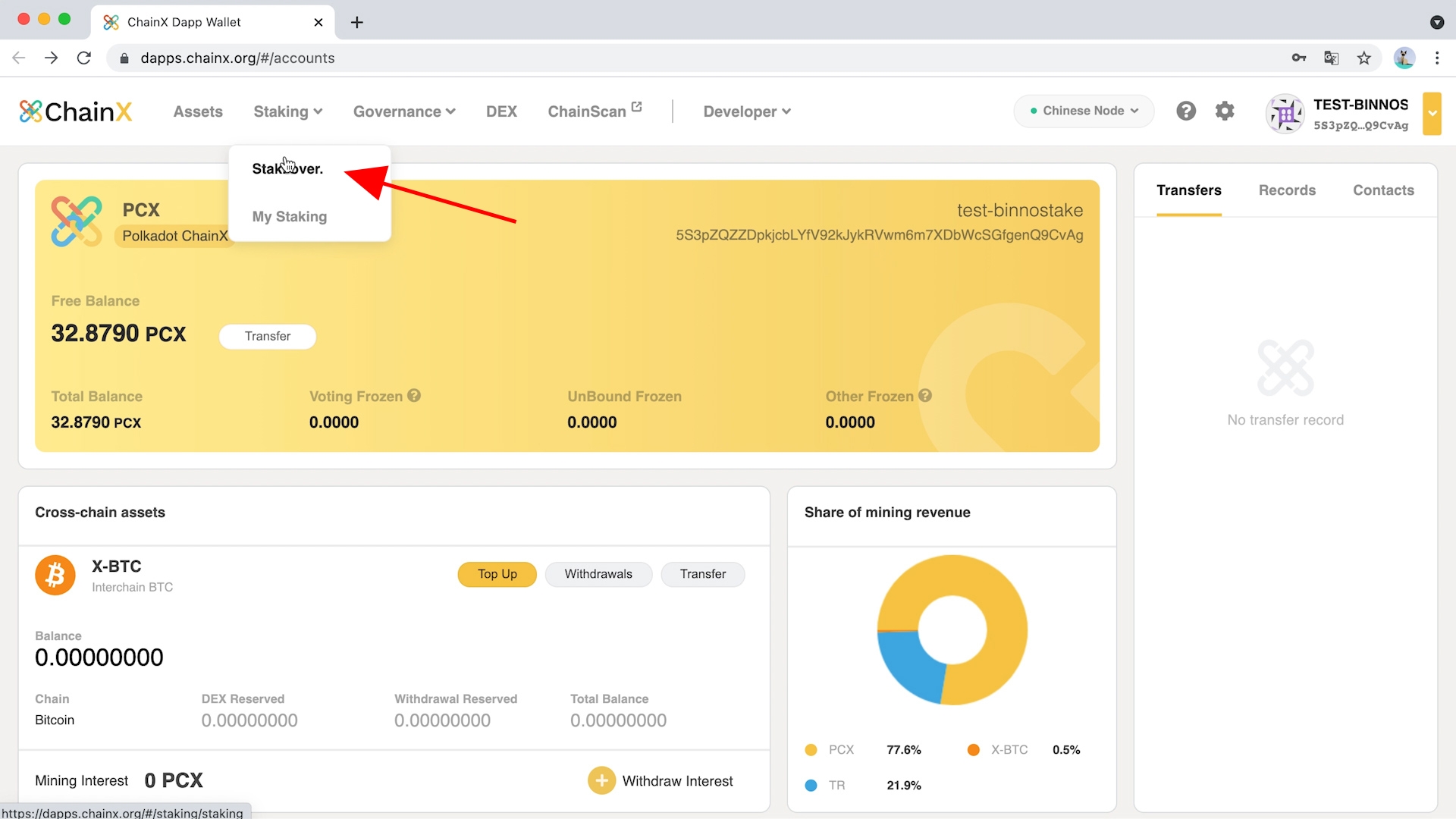 Enter binnostake into the input field (1) and click Vote (2).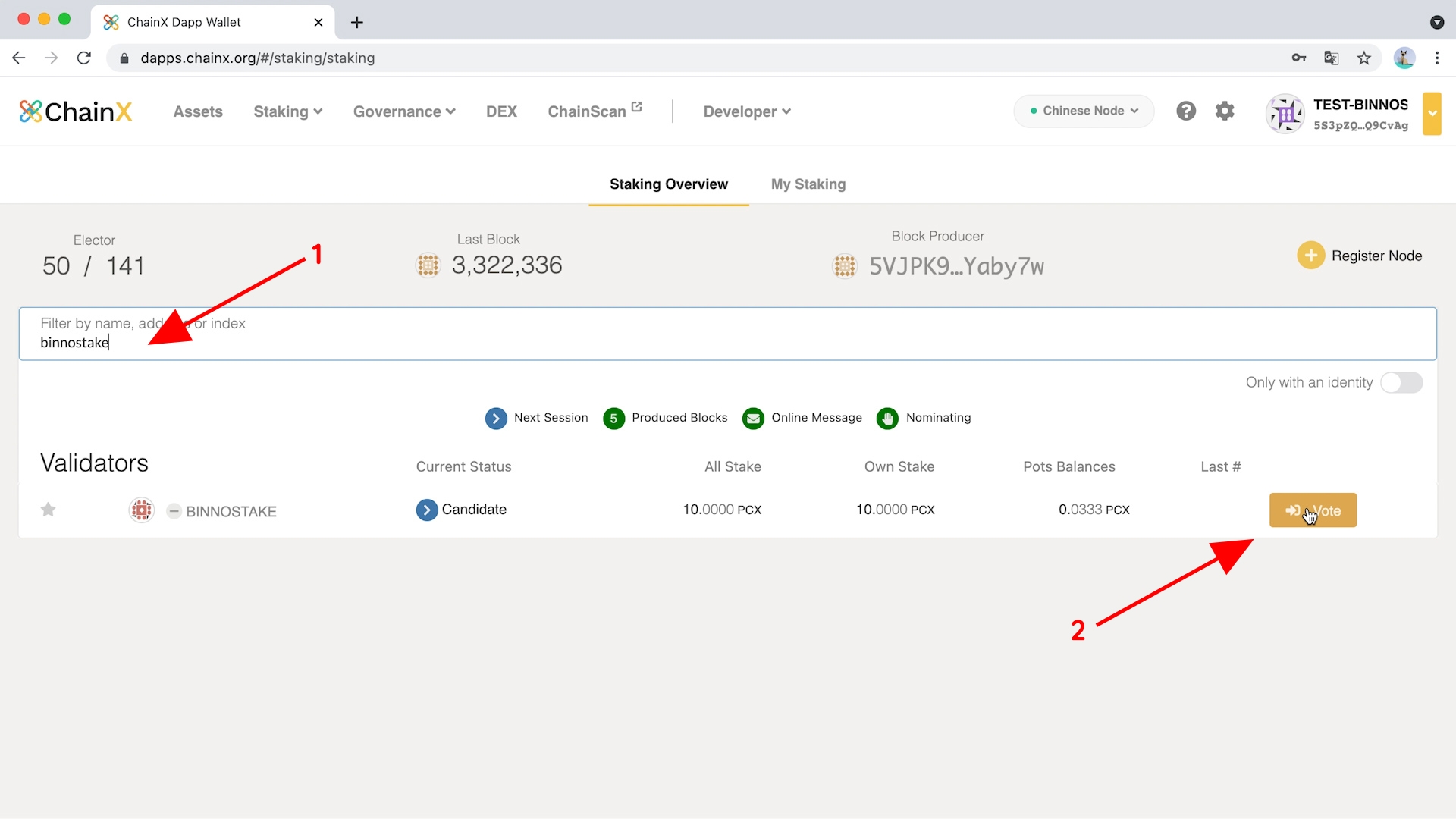 Enter the amount you would like to stake (1) and click Vote (2).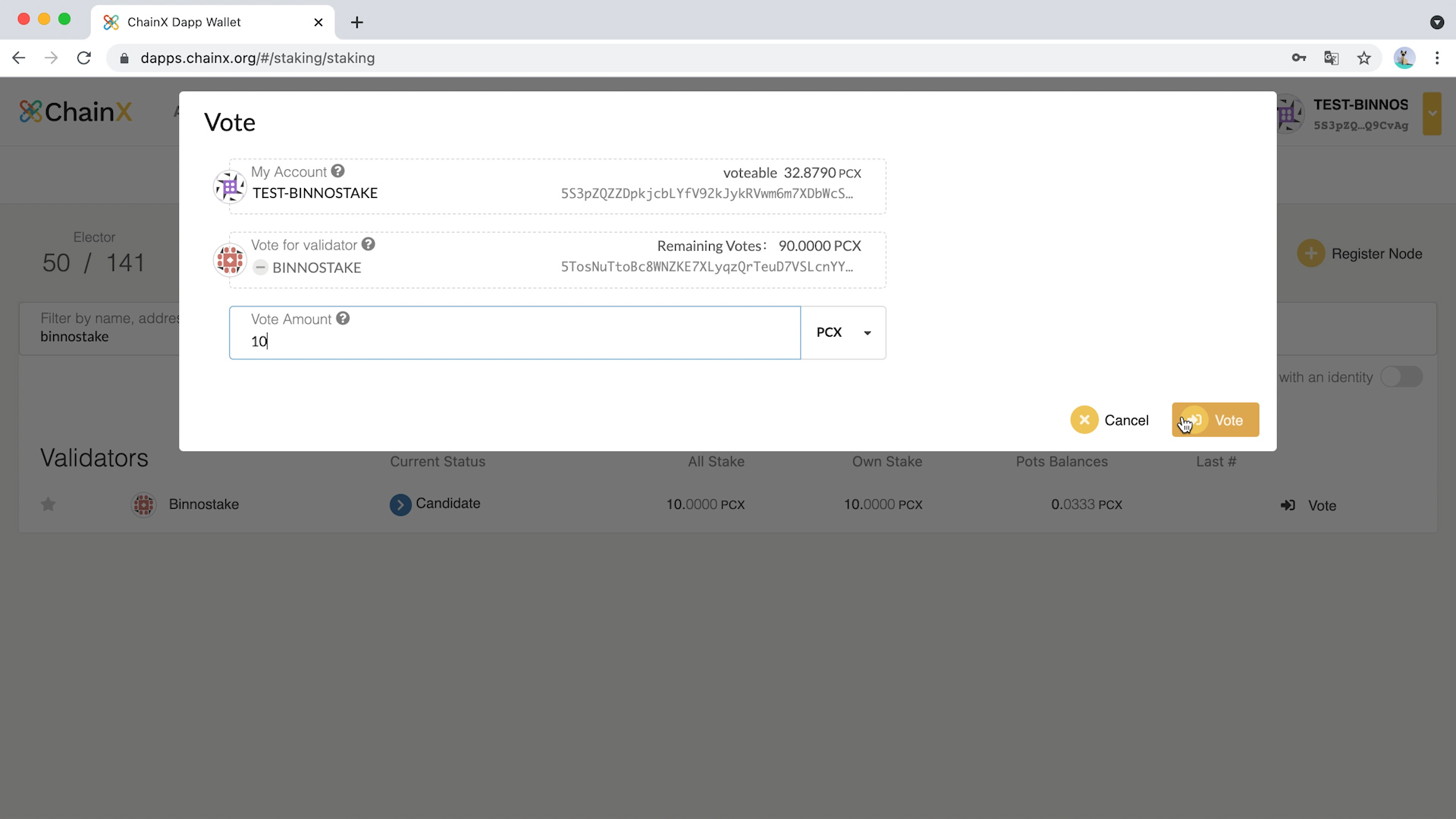 Confirm your staking with your wallet password and click Sign And Submit.
Your staking is now complete.
You will find an overview of your staked coins on your dashboard.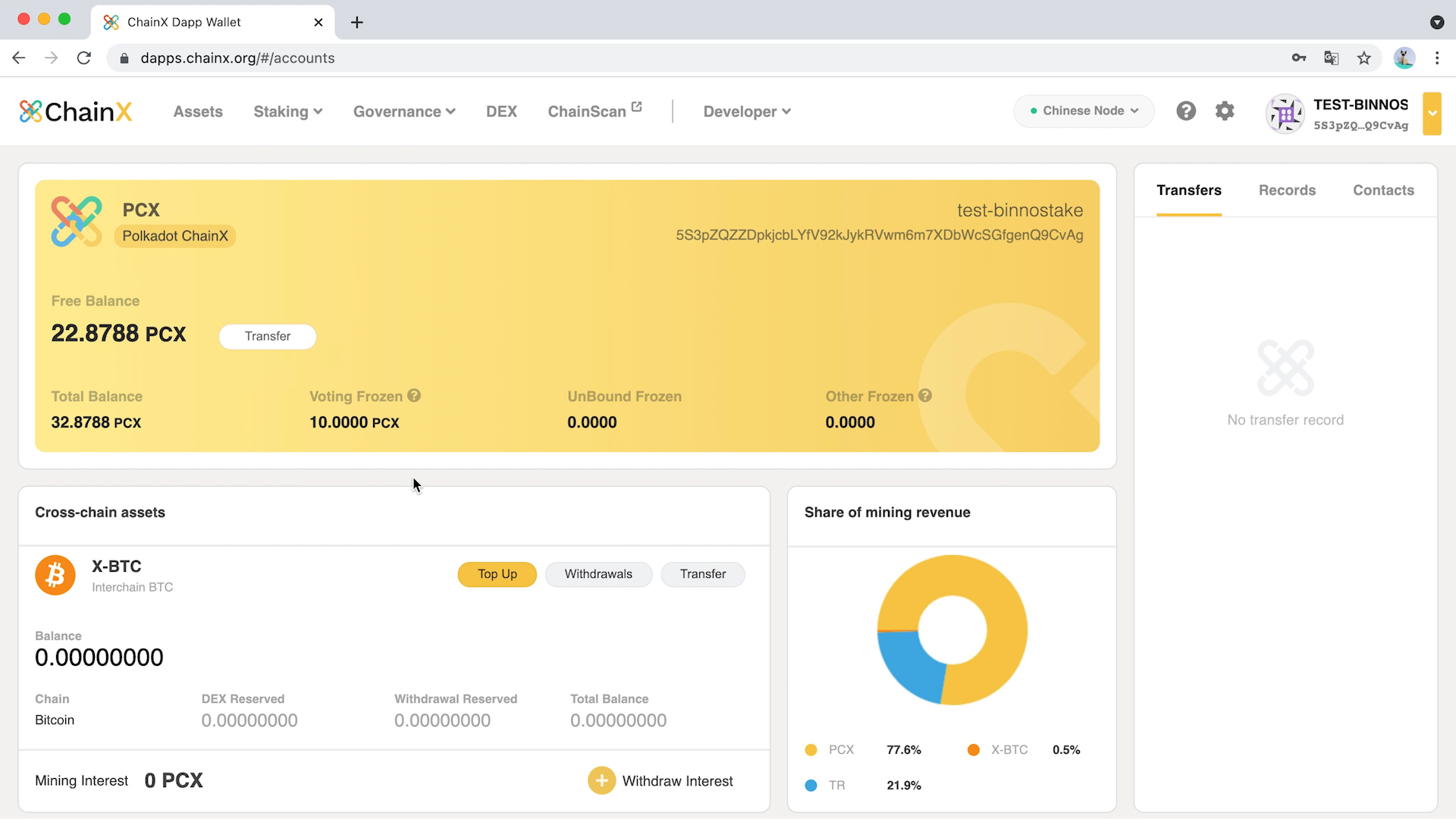 Congratulations
From now on you will receive your steady and continuous commissions
&
you are now part of the Binnostake community!
FREQUENTLY ASKED QUESTIONS
Do I control my PCX when staking them?
You are still under full control over your PCX at every time you delegate your coins to a validator. BINNOSTAKE will never have any control over your PCX or your private key.
When will I receive my rewards?
You delegate your coins to BINNOSTAKE and from that point on you will recieve your first rewards.

Are the rewards directly sent to your wallet?
You must claim your reward at https://dapps.chainx.org/ under the "My Staking" section. With the button "Claim Intrest" the coins will be sent to your wallet.
Are my rewards taxable?
We cannot answer this question in general. This means different tax regulation in different legislations. You should inform yourself, if your rewards are taxable.