oraivaloper12ru3276mkzuuay6vhmg3t6z9hpvrsnplm2994n
Staking within the ORAICHAIN network can bring you regular income on your coin holdings. ORAI holders can choose a validator that secures the network and produces new blocks. In return, the staker receive a bonus of the block income. It's a absolutely secure process, as the coins do not leave anyone's wallet.
Oraichain is the world's first Oracle platform powered by artificial intelligence. Oraichain serves as the cornerstone for creating a completely new generation of smart contracts and decentralized applications that leverage AI technologies.
If you want to know more about ORAICHAIN, you can find the necessary information in our Medium article.
ORAI can be bought on the following exchange:
I. ORAICHAIN

Wallet Setup
If you do not have an account on ORAICHAIN,
go to https://scan.orai.io/ and create an account under Connect Wallet.
If you already have an account, you can also import it under Connect Wallet with your private or mnemonics key.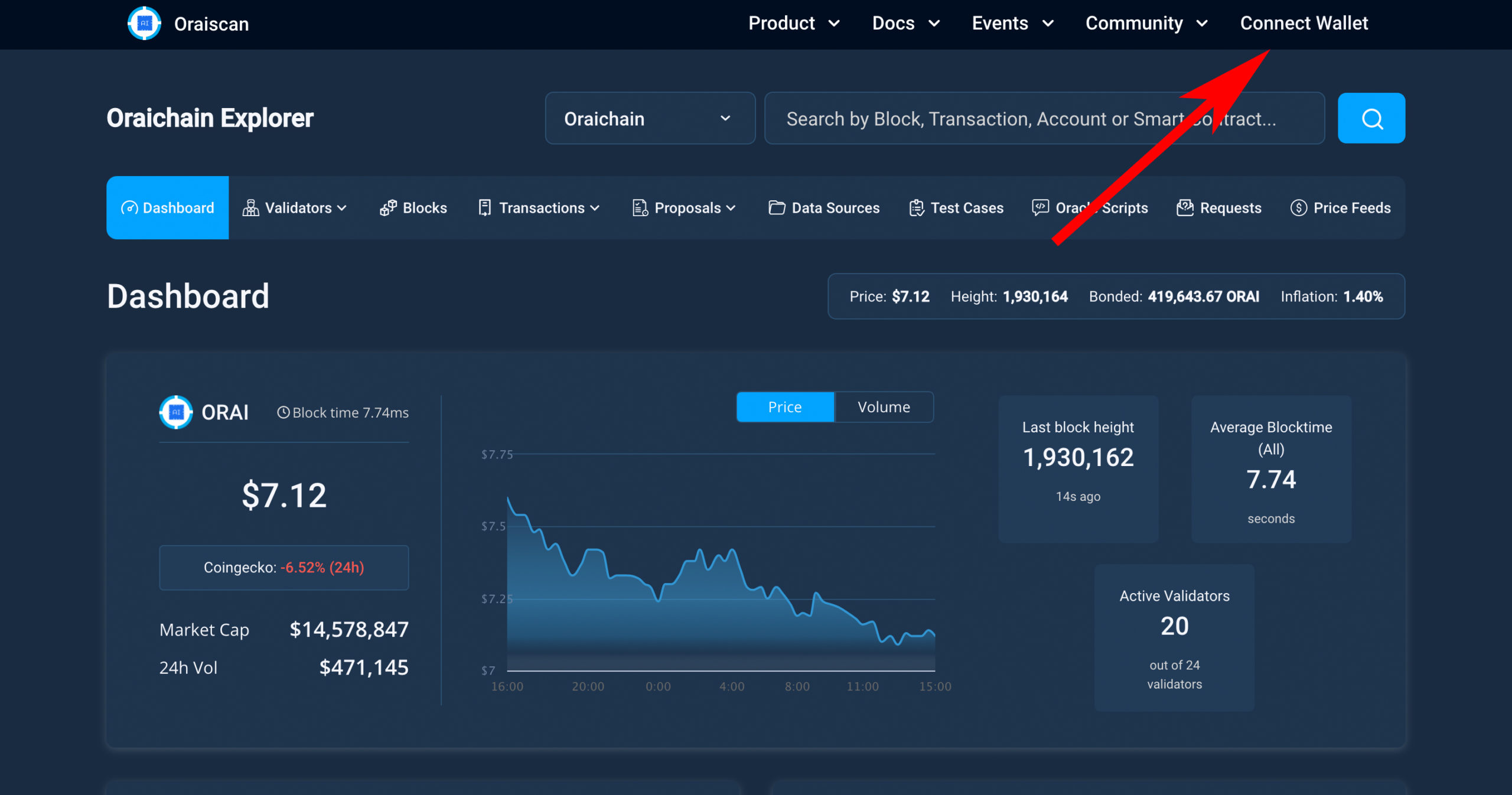 A window will open.
Click Create Wallet.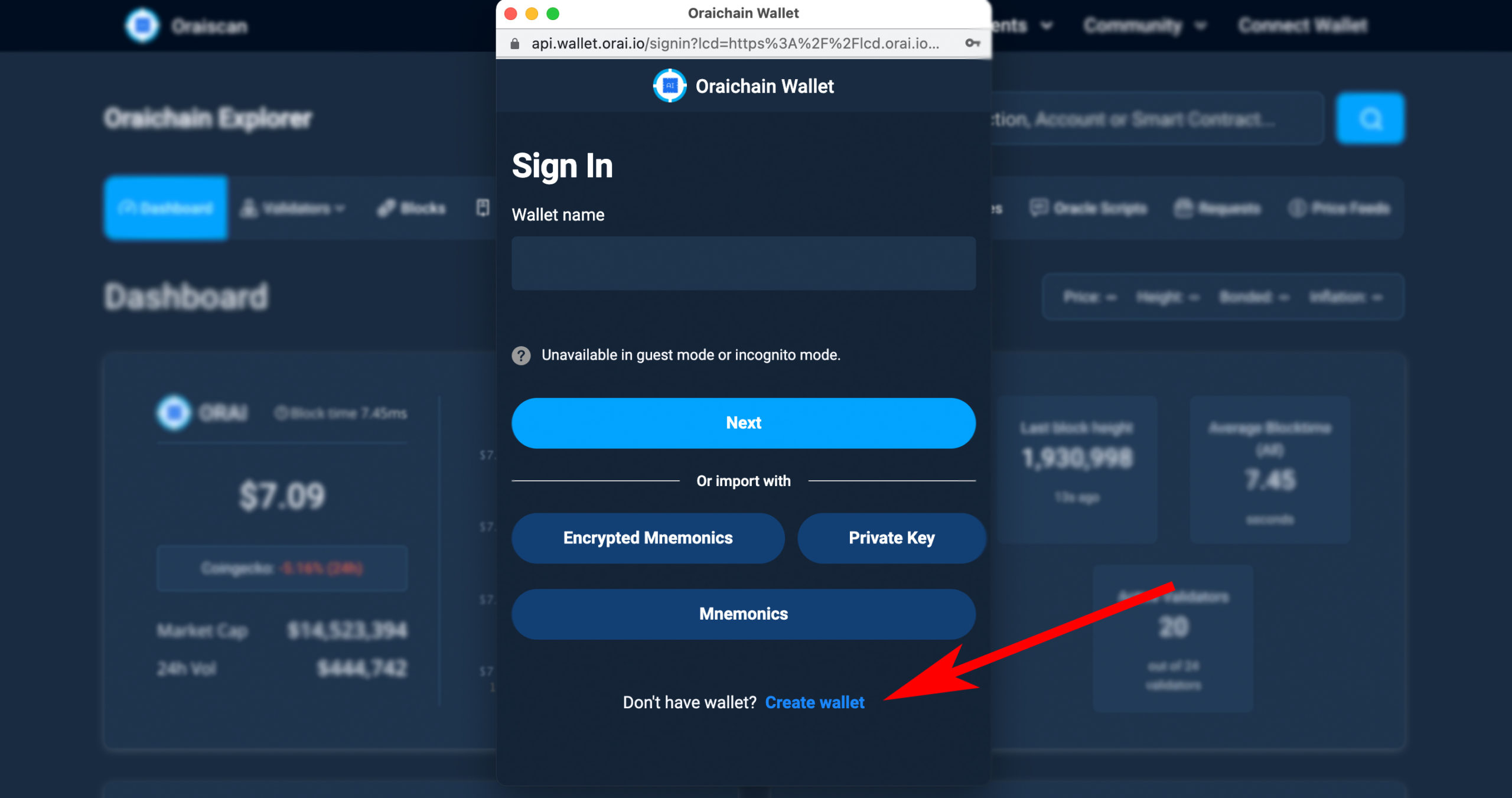 Set a name for your wallet and then click Next.
IMPORTANT! Here you will find your Mnemonic key.
Save it in a safe place.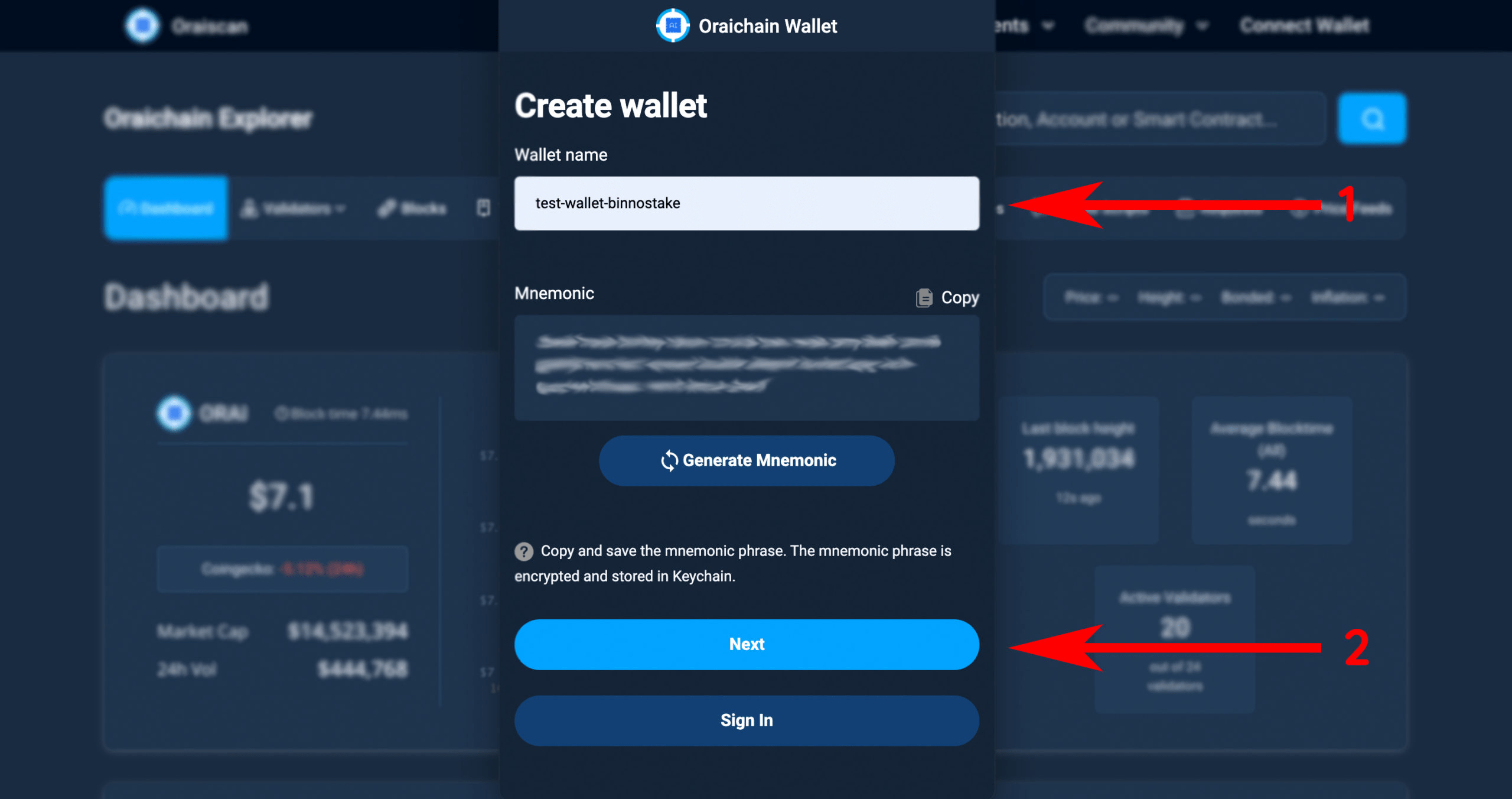 Now you have to define a 5-digit PIN consisting of four numbers and one letter.
This must be confirmed in a second window again.
You have successfully created a wallet.
Copy your encrypted mnemonic phrase and save it in a safe place as well.
Then paste it into the input field and click Next.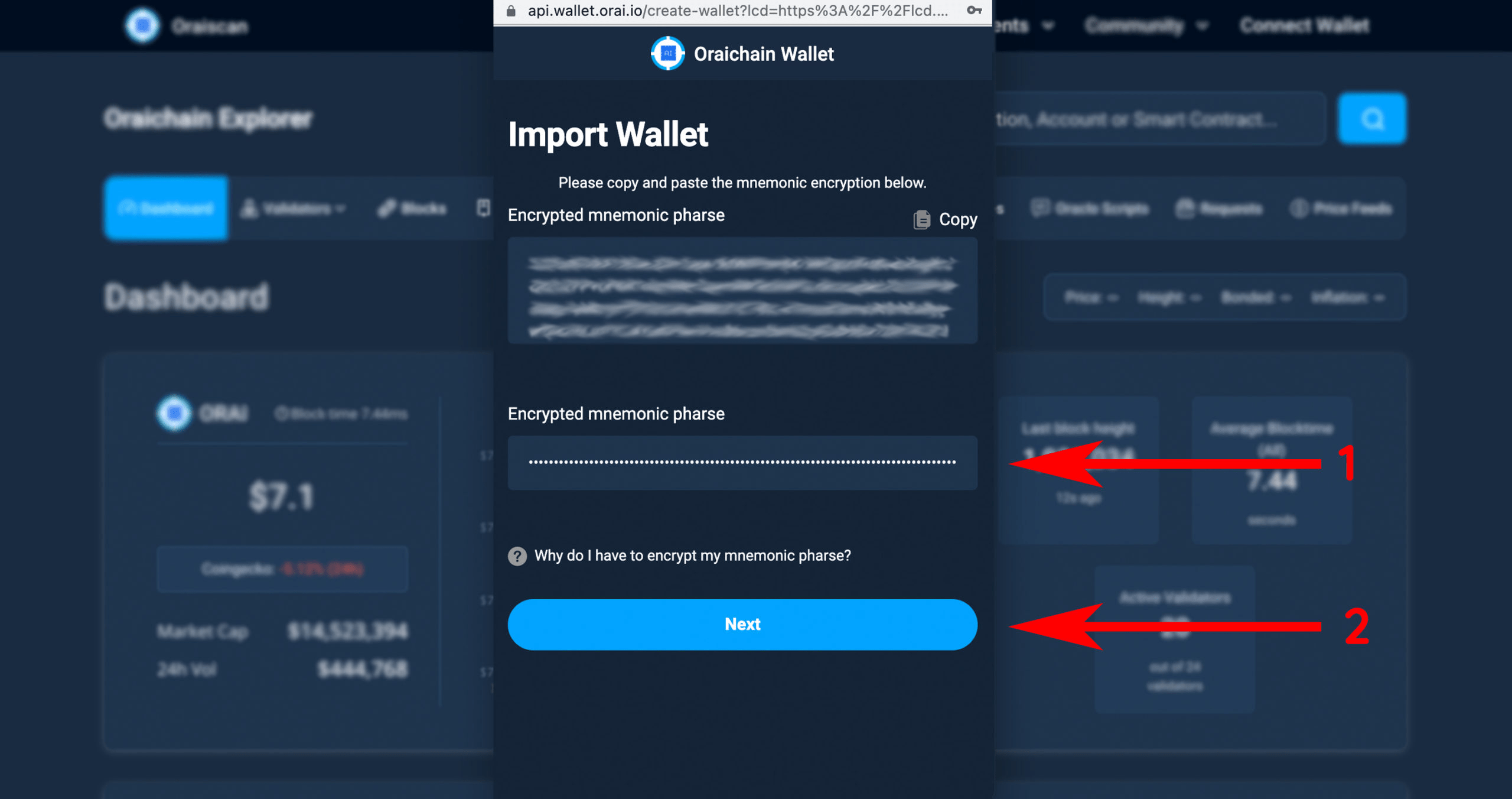 II. TRANSFER ORAI

CHOOSE ORAI CHAIN
Meanwhile, when you buy ORAI on KuCoin, there are two choices for withdrawal.
Please note when sending the coins that you select the ORAI-network !!!
III. DELEGATE

FOR BINNOSTAKE
On the Dashboard,
click Validators in the drop-down menu at Validators.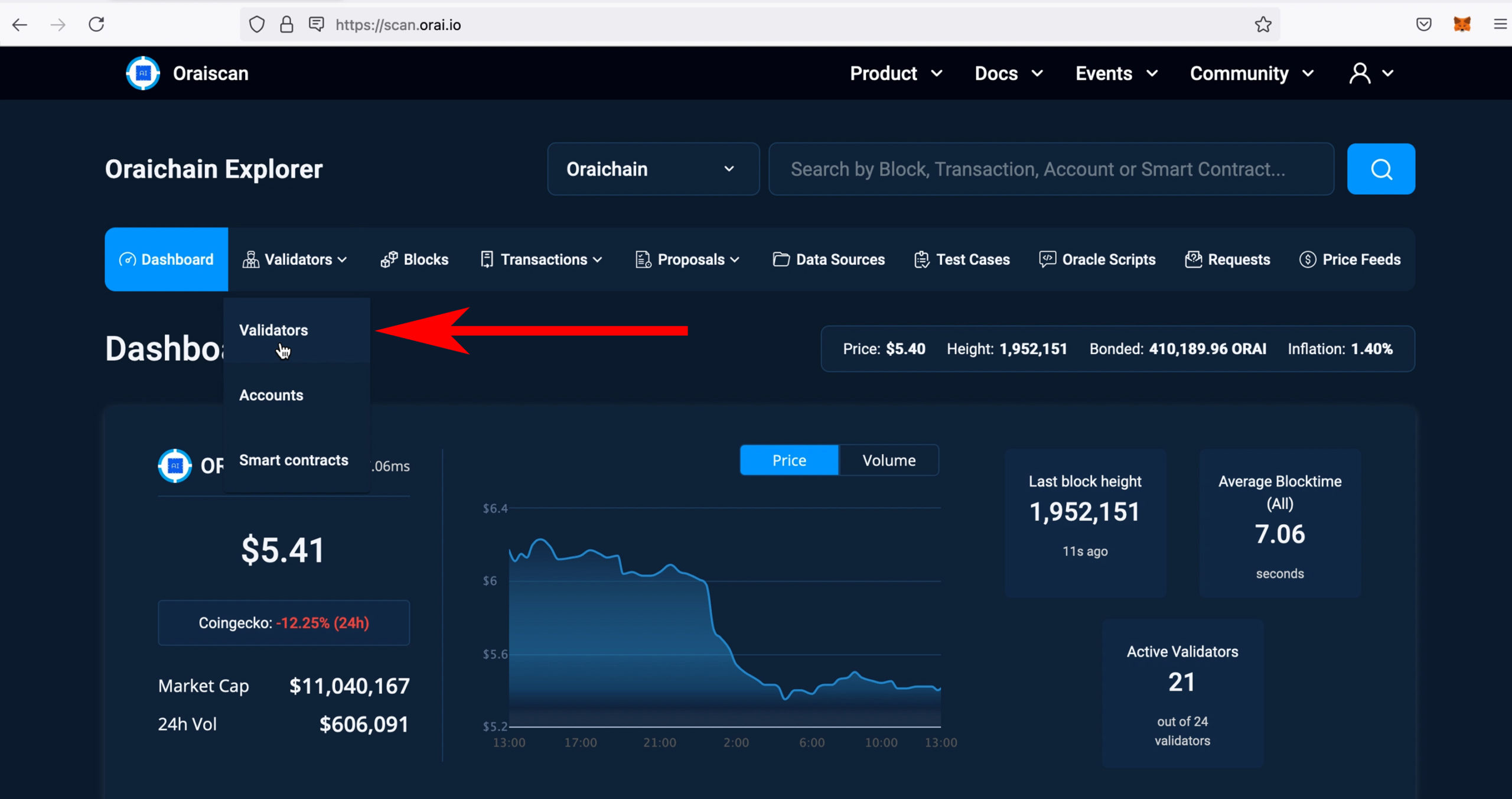 Search for BINNOSTAKE in the validator list and click Delegate.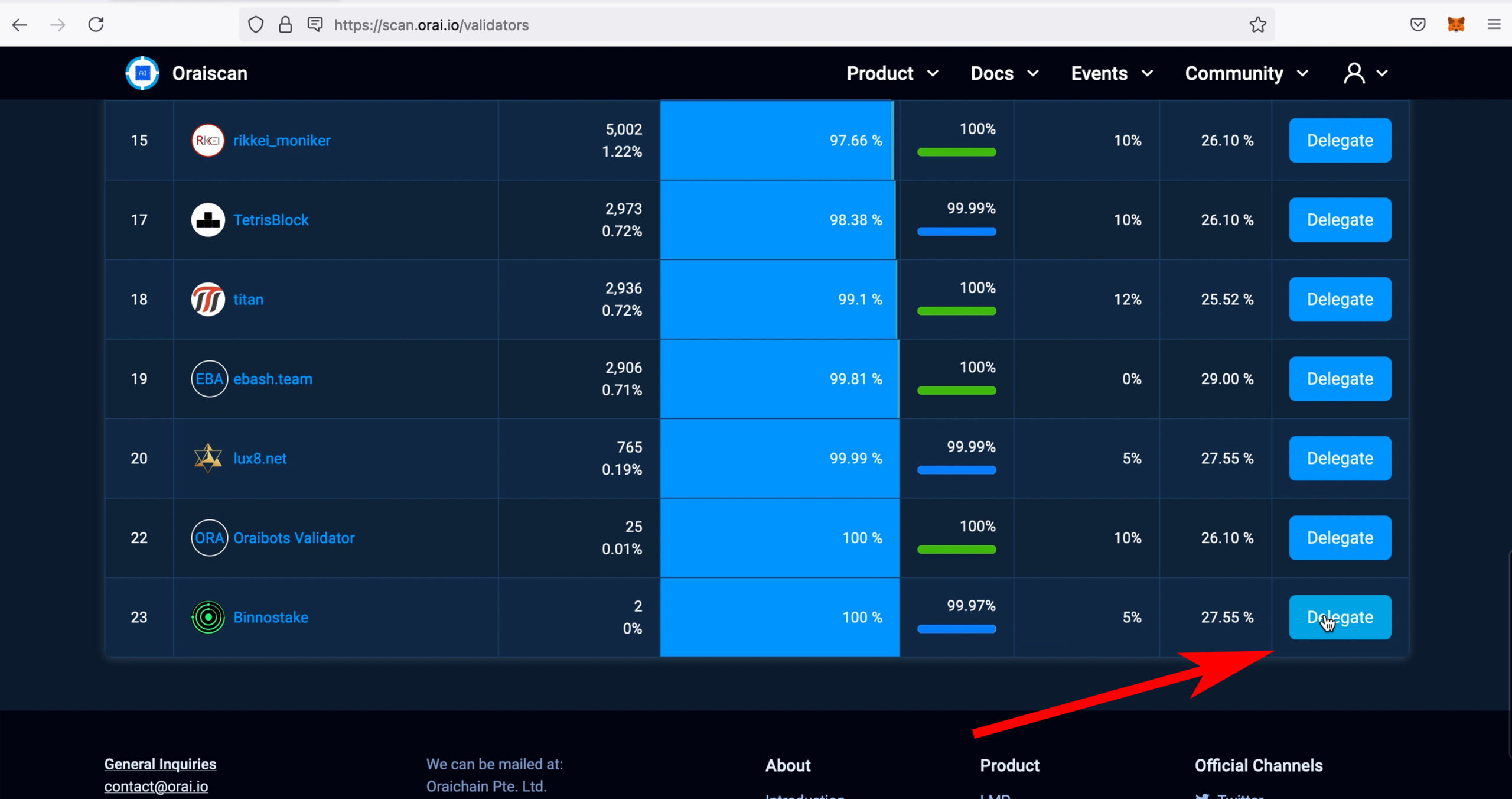 A window will open where you have to specify the amount of ORAI you want to stake. (1)
Then click on Delegate. (2)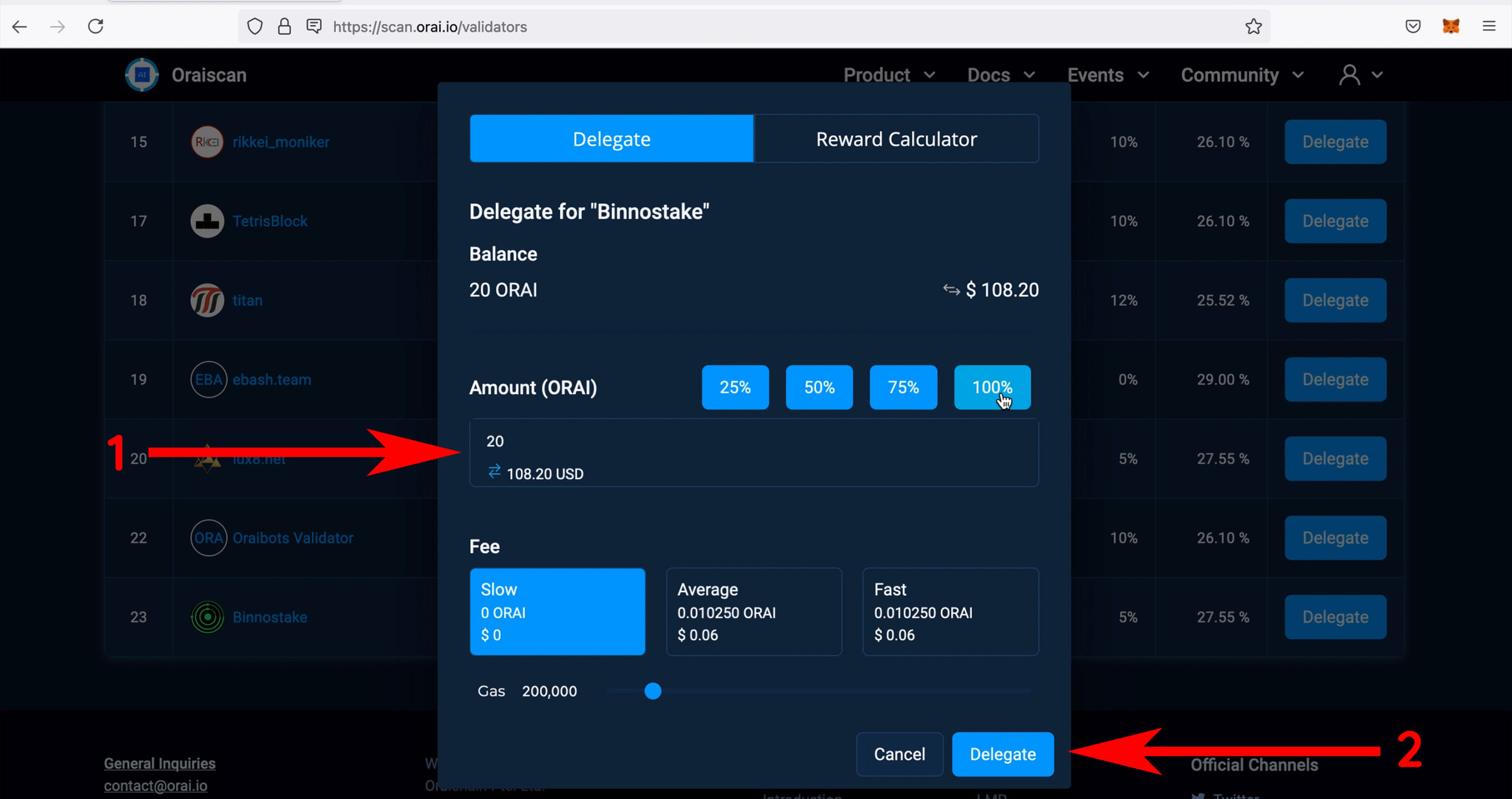 In this window you have to confirm your staking with your wallet pin.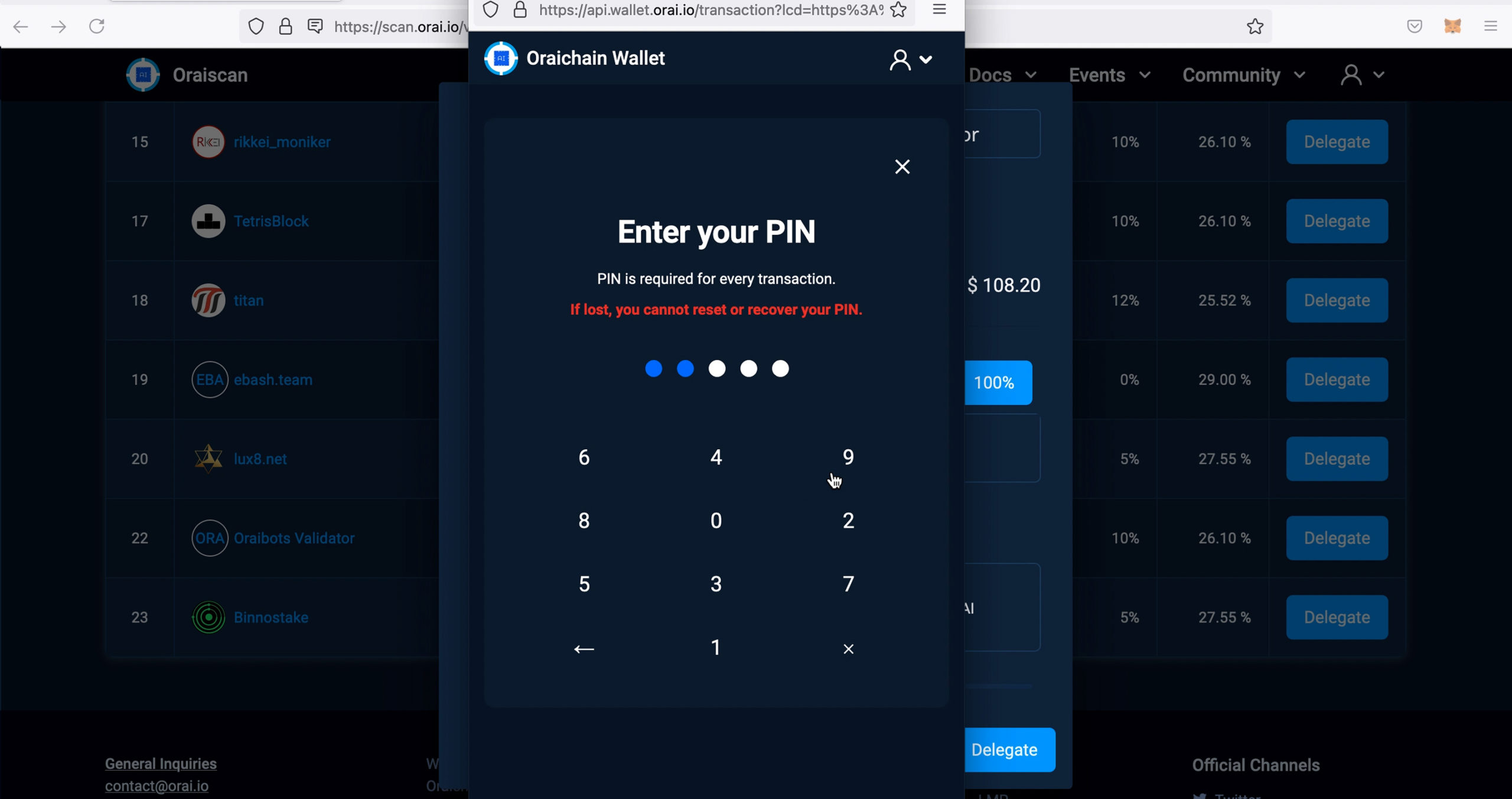 Congratulations
From now on you will receive your steady and continuous commissions
&
you are now part of the Binnostake community!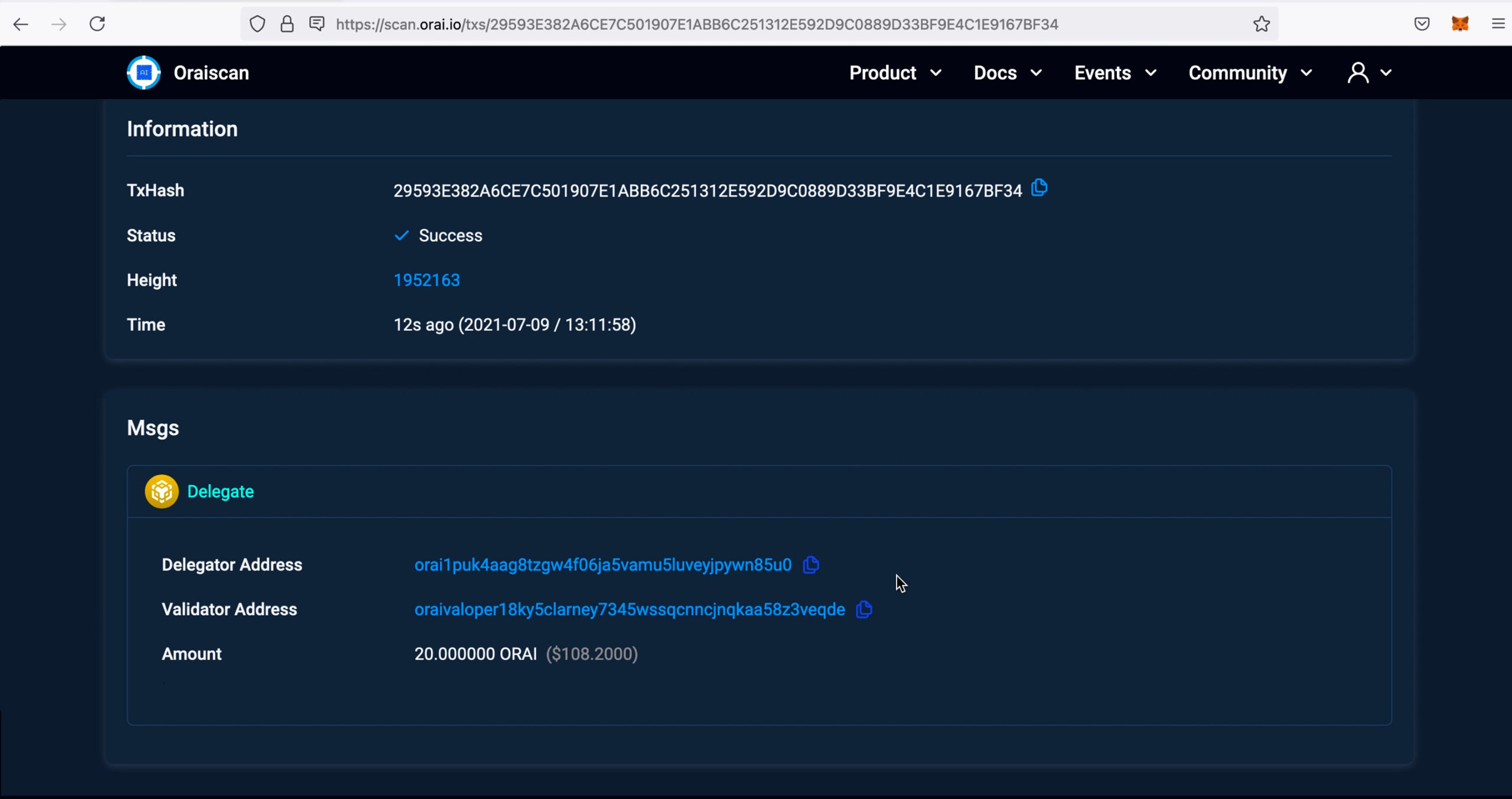 FREQUENTLY ASKED QUESTIONS
Do I control my Orai when staking them?
You are still under full control over your ORAI at every time you delegate your coins to a validator. BINNOSTAKE will never have any control over your ORAI or your private key.
When will I receive my rewards?
The incremental rewards for Genesis and Trusted validators will be sent every 3 to 9 days to their ORAI wallets.

Are the rewards directly sent to your wallet?
Are my rewards taxable?
We cannot answer this question in general. This means different tax regulation in different legislations. You should inform yourself, if your rewards are taxable.